Wolf Brother (00)
Original Art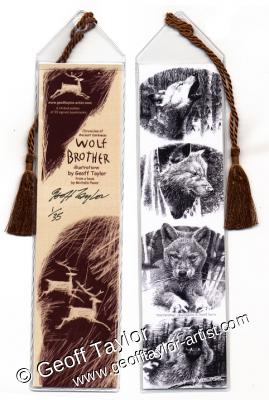 Cover(s)
This cover is used for reference purposes only. Neither the artwork or copyright belong to Geoff Taylor, but instead belong to the publisher/artist. Please do not contact us for Details or Availability.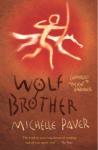 Synopsis
Thousands of years ago the land is one dark forest. Its people are hunter-gatherers. They know every tree and herb and they know how to survive in a time of enchantment and powerful magic. Until an ambitious and malevolent force conjures a demon: a demon so evil that it can be contained only in the body of a ferocious bear that will slay everything it sees, a demon determined to destroy the world. Only one boy can stop it - 12 year old Torak, who has seen his father murdered by the bear. With his dying breath, Torak's father tells his son of the burden that is his. He must lead the bear to the mountain of the World Spirit and beg that spirit's help to overcome it. Torak is an unwilling hero. He is scared and trusts no one. His only companion is a wolf cub only three moons old, whom he seems to understand better than any human.

Description
Geoff did the internal chapter heading illustrations and maps, not the bookcovers for the Chronicles of Ancient Darkness series. The bookmark uses some of the elements of Geoff's work. Some bookmarks are still available.

| | |
| --- | --- |
| Details | Availability |
| | |
1. Where possible the year shown is the actual creation year, though where this has not been available the first known publication date has been used for reference.
2. Sometimes the Medium is listed as Unknown. In most cases this is due to the original being lost or sold. With few records remaining,